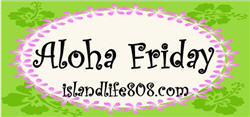 This week's Aloha Friday question from me is:
Where did you meet your husband?
I met mine at the skating rink when we were teens. His friend knocked me over (on purpose - she didn't like me) and he picked me up off the floor. He later admits, he may have asked her to do that.

Leave your answer in the comments. If you want to play, click on the Aloha Friday button.
---
I was tagged for this about two weeks ago and I didn't know. Once I finally figured out I was tagged, I wasn't sure what I was tagged for. I get it now. I have blonde moments.

And don't be offended by that. I can say it because I am a blonde.

Beth Vogt tagged me for Picture me! I'm to share a picture (or two) of me and then write about it. Then I tag three blogger friends to play Picture Me!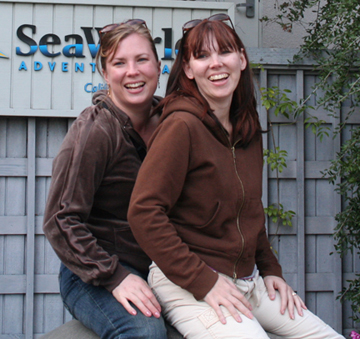 This is my beautiful sister and I at Sea World. We had so much fun! I wish we lived close because we share so many laughs when we're together. This was about a year ago. Notice my dark hair and no glasses. I love that hair color.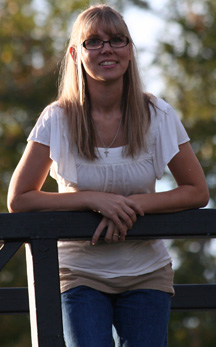 This is me in September. We were taking family pictures and decided to get some nice single shots while we were at the park. Notice my blonde hair and glasses. Amazing how much better life is when you can SEE it.

I'm naturally blonde, but had to have major blonde highlights put in since I had dark color on my hair. I mention this because I'm a hairdresser (currently I only cut my family's hair) and these things matter to me.

Who do I tag? Fellow NaBloPoMo players: Pietra, Ane, and Stephanie. And TAG! You, my reader are it! Leave a comment if you play.

I'm thankful for music. You can always find something that matches your mood, or allows you to brighten your day when you are down, uplift your spirit, mellow you out, whatever. It's great for adding some spontaneous fun by grabbing your hubby or child and dancing around. I can put headphones on and escape the sounds of the house and get into my writing more. It gives you energy or relaxes you. I listen to all types of music.