The past few months have been crazy, CRAZY, but great. I'm so thankful for some down time and I've chosen to reflect about this past year and the possibilities for this coming year. Here are some highlights of 2005:
January:
1. On January 17th, 2005, I posted this:
Hopes for 2005:
Closer relationships with family and friends, strong writing network, a couple novels completed, make some more money from my writing, enter contests, develop some muscles so I can better wrestle against my hubby , conquer fear and inhibitions, work towards my dreams, grow my hair out long, and the list really goes on. I have a lot I want to do this year.
I'm happy to say that I have built closer relationships with family and friends, I'm a part of a couple great writing networks: ACFW, TWM, etc. and I overcame some fear and inhibitions. I didn't finish any novels and I didn't enter any contests (writing or photography). Muscles? I'm pregnant, nuff said lol. I did grow out my hair: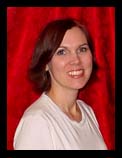 The first photo was taken in January 2005 and the second one was December 2005.
2. Bob wrecked his snowmobile taking away my status as the butt of the snowmobiling jokes among our friends. WOOHOO.
3. Christian took a face plant and got a rock stuck in his forehead. He was very brave while the doc removed it and stitched him up.
4. My granddad, the last of my grandparents, passed away closing a chapter on the book of life. My mom's sister passed away and is in a much better place free from the cancer that wrecked her body. My Aunt Nita also passed away. It was a tough month and I'll cherish the memories I have of each of them.
5. Katrina turned 15.

February:
1. God helped me overcome my sugar cravings and I quit eating it February 4th. I stayed off of sugar completely until a couple of months ago. I need to gain victory in this area again. Those pregnancy cravings were intense and I gave in to them.
2. I began making changes in regards to computer time and focusing more on family. The fruit was delightful and I look forward to more fruit this year.
March:
1. March was quiet, but we enjoyed walks, visits to the park and goofing off as a family.
2. Chrystiana turned 9.

April:
1. Christian began speech therapy at the local elementary school. It was a good experience, but it was moving a bit too slow. We are now working on this at home.
2. I became a Mind and Media reviewer.
3. I learned some more about myself and relationships.
4. Jake turned 2.

May:
1. I thought a lot about procrastination and found it to be a topic many could relate to. I really struggled with this and can remember the frustration. I also discovered that I have ADD. That actually blew my mind, but it has also brought about huge changes for the better. More on that later.
2. I tried the 30-day husband encouragement challenge. I didn't last 30 days, but enjoyed the days I did do. One of the things I did was write a long letter about about the things I love about him. Maybe I'll try the challenge again sometime.
3. Had a wonderful Mother's Day celebration. Motherhood is a blessing and I'm thankful I get to experience it with my children. I also conceived my sixth child although I didn't know it yet.
4. I figured out what was causing my health issues and took the right natural medicine which brought about healing (and baby conception lol). I became much healthier just in time for morning sickness. Blech.
5. I started a group for Christian non-fiction writers. We didn't get far in 2005 thanks to morning sickness, but 2006 will be awesome.
6. Heather turned 13.

June:
1. I confirmed the pregnancy I suspected and shared the news. I only had to grin at hubby and he knew lol.
2. June 1st saw the arrival of my New Me Deadline which I had failed to meet. I created a new New Me Deadline for October. I wasn't feeling happy with my lack of accomplishments and was quite discontent. I also learned more life lessons and grew spiritually. Sometimes when we are feeling at rock bottom, we are exactly where we need to be. June was a turning point in my life in so many ways.
3. I enjoyed watching my son play wiffleball for the first time. He was so cute!
3. I started my writing blog, Penning Prose, to keep track of Writersday Boot Camp. I couldn't keep up with that round, but look forward to the next session.
July and August:
1. I basically spent most of my time hanging over a toilet or drugged from anti-neusea medicine from the last part of June through mid-September. I still grew spiritually and the things I had been learning became more firmly rooted during this time. My husband and children were wonderful and helped me through it all.
2. Christian turned 6.

September:
1. I chose a beautiful name for a girl: Amber Faith Elizabeth. We had an ultrasound and the tech was pretty sure I'm right in KNOWING this is a girl.
2. Bob and I celebrated our 11th wedding anniversary. It was wonderful! We got away alone in the mountains for the day and just focused on each other. I had written a long letter and he read it out loud. It was a special day and brought us closer as a couple.
October:
1. I continued to learn and grow spiritually. God really used my forced stillness to minister to me.
2. I turned 35.

I had a wonderful birthday thanks to my family and I also reflected on the new New Me Deadline which I had set to hit on my birthday and found that this time, I had succeeded in changing many things or rather I should say, allowing God to change many things. God is so good. What was even better was that my hubby had also noticed.
November:
1. Jake had a seizure triggered by a high fever (104+). That was an experience and one I hope to NOT repeat.
2. Bob turned 36.

His birthday was fun and ended with Jake's seizure and a hospital visit. Poor guy. Both guys.
3. I went away for a scrapbook retreat, missed my family a ton, and came home to a living room and bedroom makeover. Bob amazed me with all that he organized and I still feel an intense love from him. The kids were an awesome help.
December:
1. Lots of home remodeling went on. The house looks a lot different than it did just a few months ago. My hubby and older kids especially worked hard to make it all happen. I am really enjoying walking through my home.
2. Bob's mom and step-dad visited and blessed us with lots of gifts including the gift of having them here. Christmas was wonderful and BUSY.
If you are still reading, wow and thanks lol. I didn't expect this to get so long. I can honestly say that after looking back over 2005, I find that it was an awesome year full of growth, relationship building and spiritual training. I'm excited as I head into 2006.
I'll write about my thoughts on 2006 in the next post.