We are all pretty much over the various bugs we had and feeling relatively normal. Well, as much as a crazy family can feel normal anyway.

Speaking of crazy, three of us decided to dye our hair this weekend. Here is a family picture we took on Easter morning: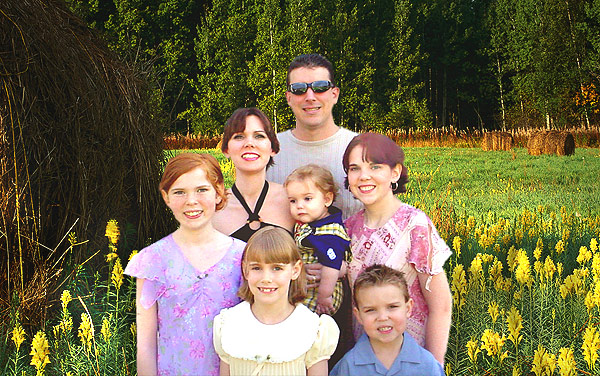 I went dark brown and red.

I love it! I have always been a blonde but I am thinking I will stay dark for a little while.

Here is another picture that shows my daughter's new color really well:
My hubby is the other color model but these pictures were taken before we took him blue-black.

It pretty much looks black, but when the light hits it a certain way, you see a blue tint to it. Looks nice.

I had a personal goal this month of 5,000 words and I hit my target on the 9th! So now I am changing my goal to 10,000...woohoo! I am excited about my success and my new goal.

Ok..enough rambling. Thanks for the get well wishes from those who commented. At some point, expect a big change to my blog. More of that in the future.

Farewell for now. Will write more soon.